Thank you everyone for making the 2018 holiday season so successful here at Forbes House!!
Help Make the Holiday Merry and Bright
The holidays provide a wonderful opportunity for the community to get involved and support our clients. You can adopt an individual or family through our formal Holiday program or simply donate items to Forbes House to be distributed as needed. To participate in either program, call us at 440-357-7321.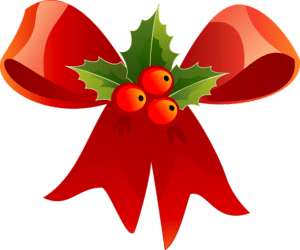 Gifts benefit clients who utilized shelter services during the 2018 calendar year, from staying at the shelter to community counseling and support groups.
Since Forbes House serves every demographic of the community, we need holiday gifts for adults, teens, children and babies of various ages and sizes. Please keep in mind that gifts must be new items and all items for children must be in accordance with current safety standards.
How to Help
Always call 440-357-7321 before coming to the shelter to drop off donations.
Please consider dropping off your donation between the hours of 9 am and 5 pm, Monday through Friday.
Leave gifts unwrapped to simplify sorting.
Donate Christmas and holiday gift wrap, gift bags and tissue paper.
Gift Suggestions for Adults
Coats, jackets, and hooded sweatshirts
Sleepwear and robes
Sweaters, cardigans, and blazers
Slippers, tennis shoes, dress shoes, and boots
Gift sets for adults and teens (colognes, perfumed soaps, shower gels, lotions, etc.)
Make up and nail polish
Purses and umbrellas
Curling irons, hair dryers, and flat irons
Journals and diaries
Adult coloring books and colored pencils
Adult board and card games
Adult craft, painting, art, and sketching kits
Gift cards to stores, such as Walmart and Target
Gift cards/passes for movies, fast food restaurants, etc.
Gas station gift cards
Gift Suggestions for Children
Tennis shoes and boots
Clothing, such as sweatshirts and pants
Legos, board games, card games, and puzzles.
Dolls, including Barbie, My Little Pony, and Monster High dolls.
Hot Wheels, toy cars, and toy trains.
Any Disney or G-Rated DVD movies and cartoons.
Nerf Balls, footballs, basketballs, and soccer balls with pumps.
Crafts, painting, art, and sketching kits.
Gift cards/passes for movies, fast food restaurants, etc.
Please no toy weapons, violent DVDs, or violent games.